Awards and Accolades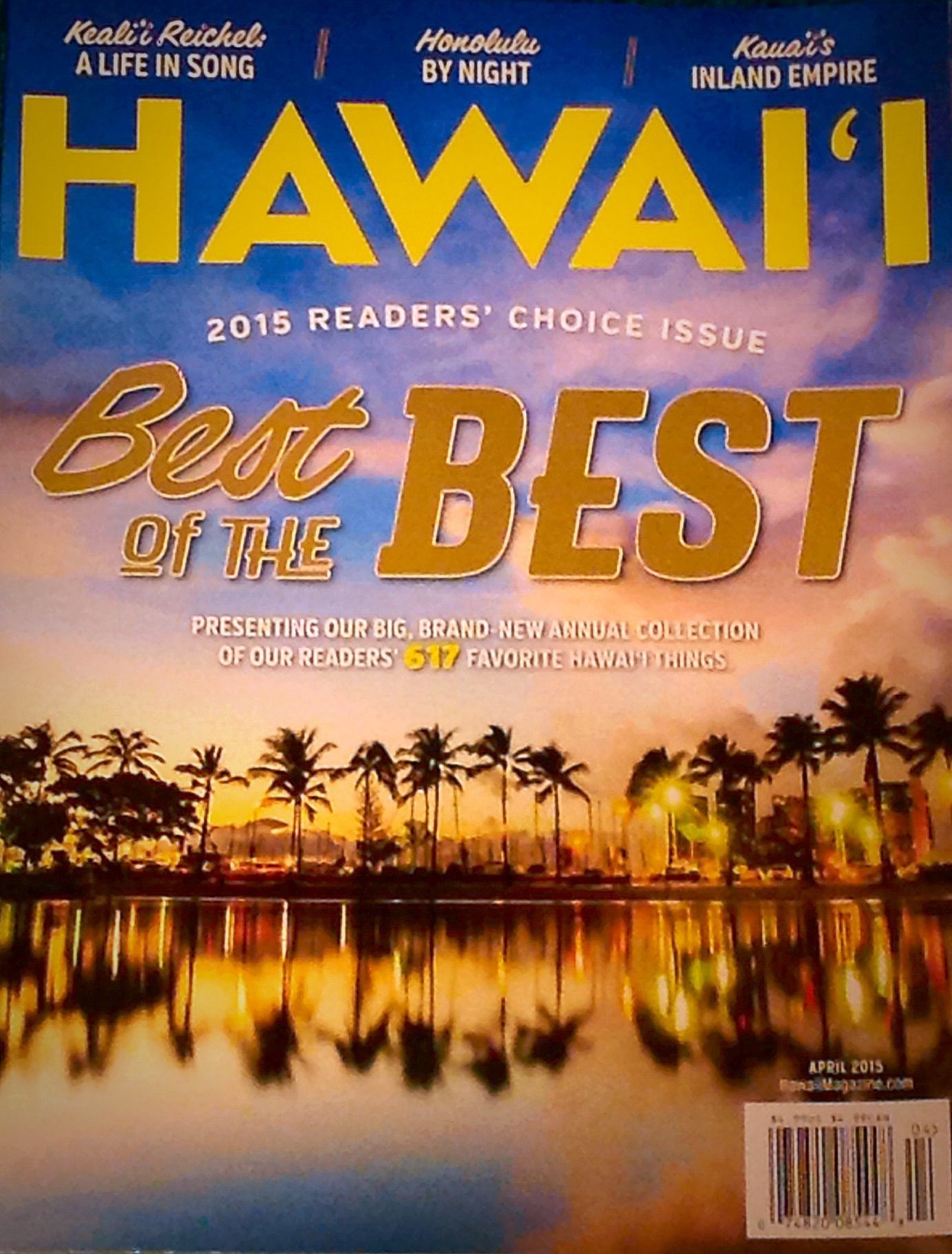 Hawaii Magazine Reader's Choice Winner, Again!Excited to announce that for the third year in a row we have won the Reader's Choice Award for Best Bed & Breakfast. Congratulations to all the winners in this year's list.
Year after year we are honored to receive the public's acknowledgement of our great staff and wonderful B&B. We pour our hearts into this place and are just thrilled (even after 15 years) when others say "well done!" Mahalo to everyone, most especially our staff, without whom, we could not exceed our guests expectations.



Best Bed & Breakfast Award from the Hawaii Tribune Herald Newspaper!
The Palms Cliff House Inn won the honor of being named the Best Bed & Breakfast – East Hawaii by readers of the Hawaiian Tribune-Herald Newspaper for 2014. The Inn also won in 2013, 2012, 2011, 2010, 2009 and 2005 as well as winning the Best Bed and Breakfast - North Hawaii by readers of North Hawaii Today. John and Michele Gamble share the honor with their hard working staff.
"We are able to be so successful because we have such wonderful and dedicated staff that share our dream for this very special place" said owner Michele Gamble.
Celebrating ten years in operation the Gambles fell this is the perfect pat on the back for a job well done by their neighbors and peers. "We all work so hard to provide a quality experience while still providing value for the guest" commented John Gamble, "The economy is really tight for everyone, and yet, we are still providing value for every dollar a guest spends with us."
"We are so thankful to the people of the Big Island for giving us this honor again this year. There are so many Bed and Breakfasts out there who are working hard and providing a quality experience, so we understand what a tremendous honor it is to be given this award by the people who live here" Michele said in conclusion.
Other Accolades
Three Perfect Days: Hawaii - Author JACQUELINE DETWILER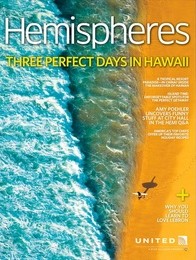 The largest of the Hawaiian Islands is the original home of King Kamehameha, the landing spot of the first Portuguese explorers and the island for which the chain is named. You could call it the island that started everything. (Just don't call it the Big Island.)
DAY ONE | By the time you reach John and Michele Gamble's breakfast table at the Palms Cliff House Inn (1), a rambling, many-porched cliffside hacienda that appears to have been airlifted straight from Charleston, S.C., you've already begun to forget. You're sure you left your BlackBerry around here somewhere, but it seems that sometime between waking up to the crowing of the resident rooster and sipping a cup of creamy Kona coffee on your private waterfront lanai, you forgot to look for it. Breakfast this morning includes local lilikoi (passion fruit) juice, orange-cranberry muffins and fresh pineapple. Just when you think you're done, leaning back with a satisfied smile and taking deep breaths of air untouched by humans for more than 2,500 miles, John emerges from the kitchen with guava sweetbread French toast and mango-chicken sausage.
You tear yourself away from the inn's paradisiacal porch, explaining that — as much as you'd like to stay all day and watch the moody waves explode into sea spray against Hilo's rocky shore — you've got to go see a man about a volcano.
"One of the most beautifully decorated in the State"
-Chicago Tribune
10 Best Inns & Lodges
- Outside Magazine
30 Great US Inns
-Travel+Leisure Magazine
20 Perfect Places to Stay
-Conde Nast Magazine
Most Romantic Places
-Travel+Leisure Magazine
Fodor's Choice 2010, 2009, 2008, 2007, 2006, 2005
- Fodor's Guide Book
Special Gem
-Hawaii Island Revealed Guide Book
Very Highly Recommended
-Frommer's Travel Guides
Honored in both in Song & Hula
-2004 Merrie Monarch Festival
Recomended
-Conde Nast-Johansens
Our Memberships
The Palms Cliff House Inn is very active in and a member in good standing in the following associations:
The Professional Association of Innkeepers International
The Hawaii Visitors and Convention Bureau
The Big Island Visitors Bureau
The Hawaii Island Bed And Breakfast Association (Michele is a past Board Member)
The Hawaii Hotel and Lodging Association
Conde Nast - Johansens