May 9, 2015
Hawaii Magazine Reader's Choice Winner, Again!
By: Michele Gamble
Excited to announce that for the third year in a row we have won the Reader's Choice Award for Best Bed & Breakfast. Congratulations to all the winners in this year's list. On the stands now, go grab your copy!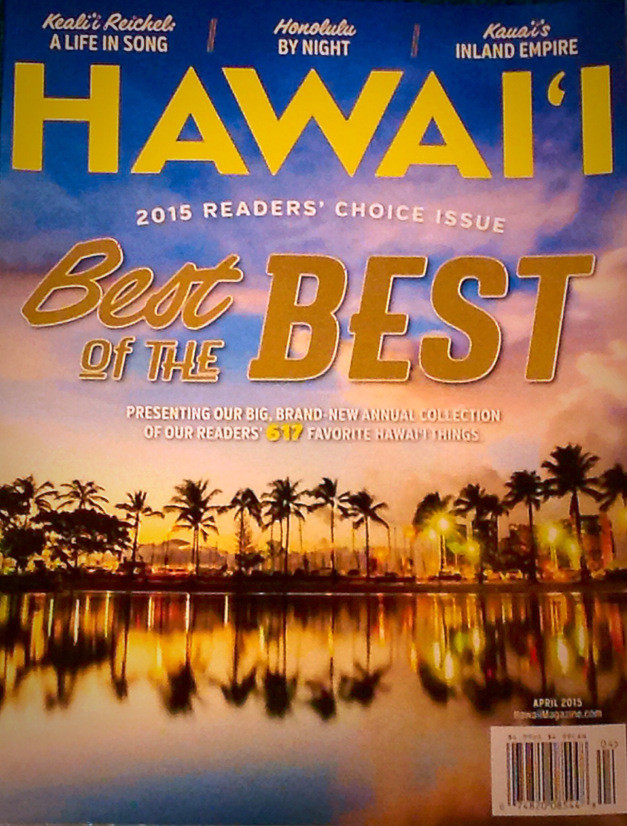 Year after year we are honored to receive the publics acknowledgement of our great staff and wonderful B&B. We pour our hearts into this place are are just thrilled (even after 15 years) when others say "well done!" Mahalo to everyone, most especially our staff, without whom, we could not exceed our guests expectations.