October 1, 2012
BIG ISLAND 'UKULELE GUILD'S 8th ANNUAL 'UKULELE EXHIBITION
By: Michele Gamble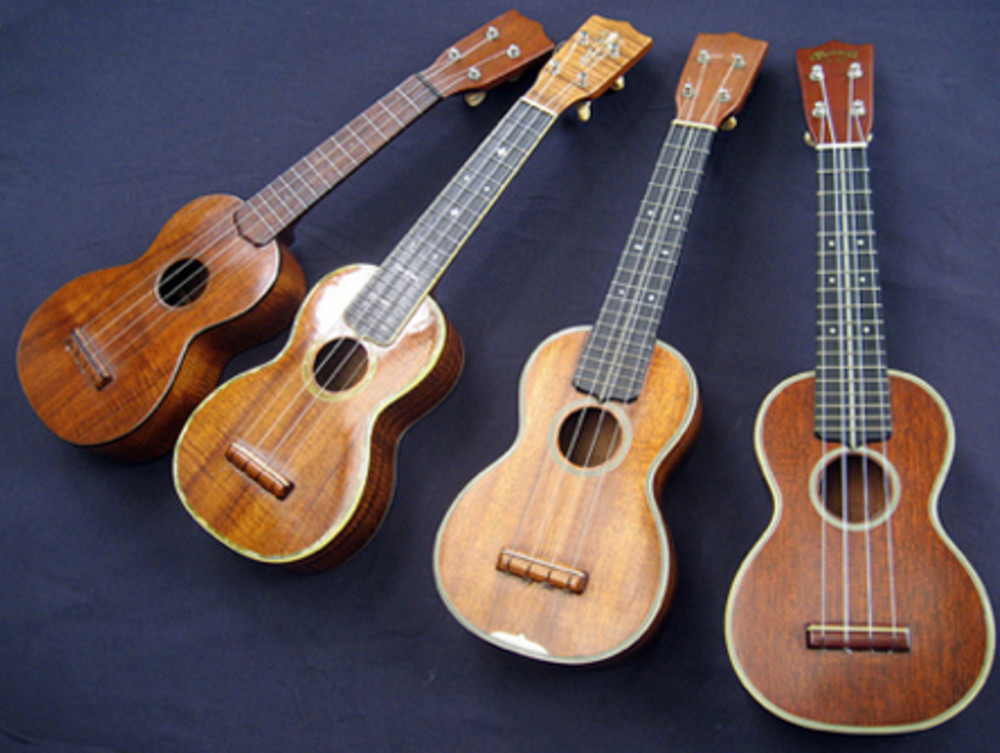 October 5-25 (weekdays)
Will be held in conjunction with the annual Wailoa Center Invitational Woodworkers Show. Opening "Meet Your Makers!" reception on October 5th, from 5-7pm with pupus and live entertainment. October 6 and 20th from noon till 4pm, join in a kanikapila and 'ukulele lessons with Andy Andrews of the Puna 'Ukulele Kanikapila Association (free to the public).
Wailoa Art & Cultural Center is a Division of State Parks, Department of Land and Natural Resources. It is free and open to the public Monday, Tuesday, Thursday and Friday from 8:30 a.m. to 4:30 p.m., & Wednesday from noon to 4:30 pm., but will open especially for the PUKA kanikapila on Oct. 6 & 20th. For more info about the Uke Guild show, contact Bob Gleason at 966-6323 or emailpegasusguitars@hawaiiantel.net. Wailoa Center info at 933-0416 or email wailoa@yahoo.com.